Welcome To The Northwest British Classics Website!
We are a small, yet highly disturbed, group of individuals that are dedicated to the nearly impossible task of acquiring, maintaining and enjoying British cars and bikes to their fullest. We respect and admire all makes, models, years and, yes, condition. We serve the Northeastern portion of Washington State & North Idaho, and although the winter months make our hobby somewhat challenging, we do what we can to make up for it during more cooperative weather. Winter is also a good time to invite your fellow members to your garage in the hope of getting your toy up and running for the Spring. (Or at the very least, stare at the problem together.) We invite you to join our sorry lot and share our love (and patience) of all things British on wheels.
BritBull XXVI Car Show will return August 13, 2023 at Grant Park, in Spokane, WA.
The BritBull Registration Form
---
For our planned drives and other events, Read a copy of our latest Newsletter.
If you have a story, some pictures, or anything else that you would like to share with the members via the newsletter, please e-mail them to us by clicking on the "Contact Us" link below
Check out Dan's Vollmer's article "Things to Consider When Planning a Drive".
See what keeps us busy on weekends in our Pictures pages.
And you can even Contact Us, we appreciate hearing from you. Click Here to get a copy of our membership form!
Our Club History page gives you an idea how we got here.
Check out our Articles Page section for many tech-tips and other meanderings from members real and imagined.
Club Articles of Incorporation, Bylaws, etc., will be archived at the Documentation Page.
---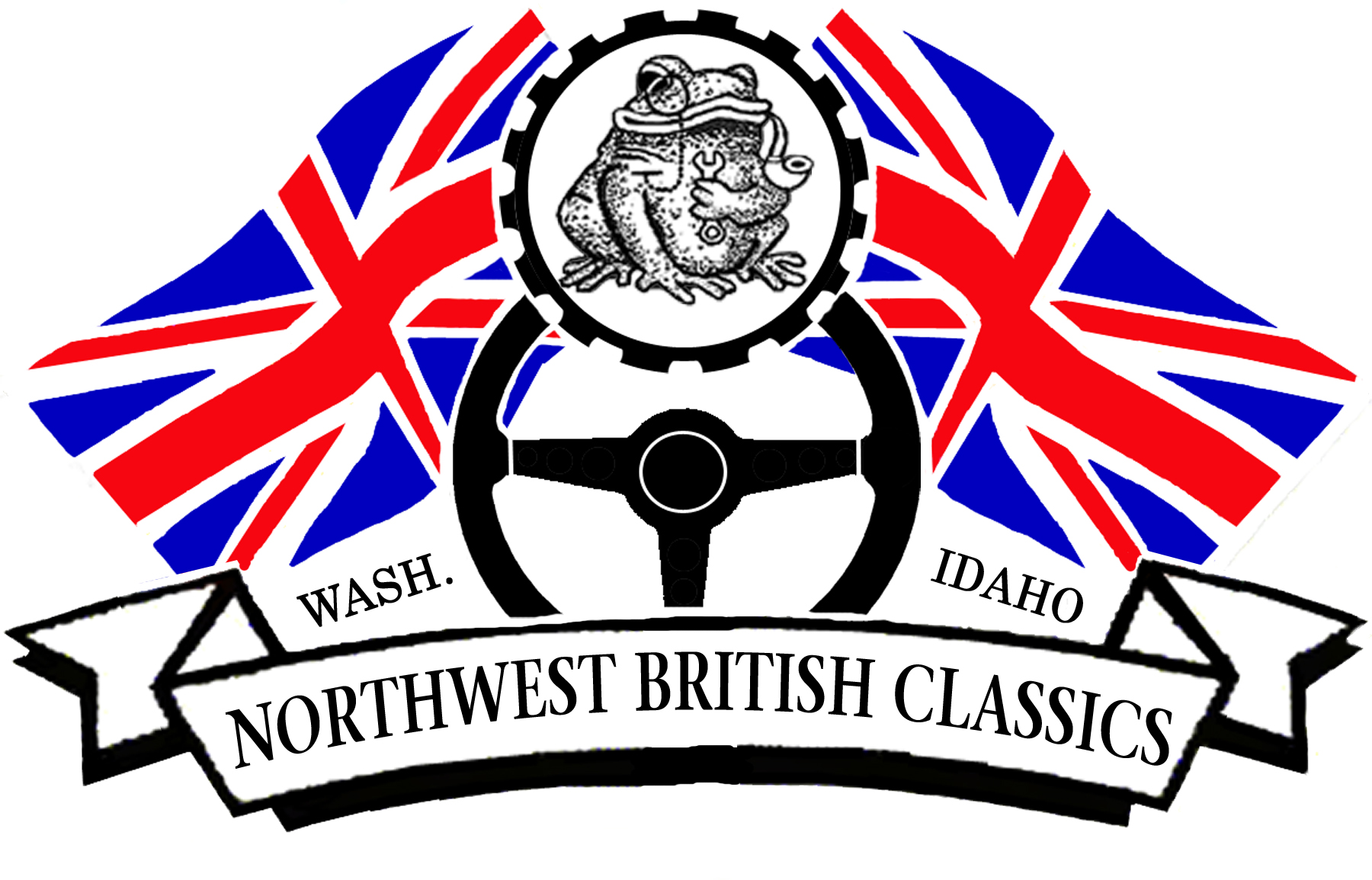 Contact us for quality regalia featuring our
unique Northwest British Classics Logo!